Ecommerce gamification case study: 10x emails collected and +39,64% increase in sales
Sep. 20, 2021
Rok Sprogar
Highlights
In this gamification ecommerce case study, a gamified exit-intent popup - Reward Dice, was able to:
1. Generate +900% email addresses in comparison to a classic "freebie signup offer" popup.
2. Increase revenue by nearly +40%, an undeniably stellar result.
The online shop used for the case study
Name: ZDRAVA PISARNA (HEALTHY OFFICE)
Niche: Office ergonomics products
Link: https://zdrava-pisarna.si
(To see the Reward Dice in action on the Zdrava Pisarna store, you need to visit a product page and/or clear your cookies for multiple visits within 24 hours.)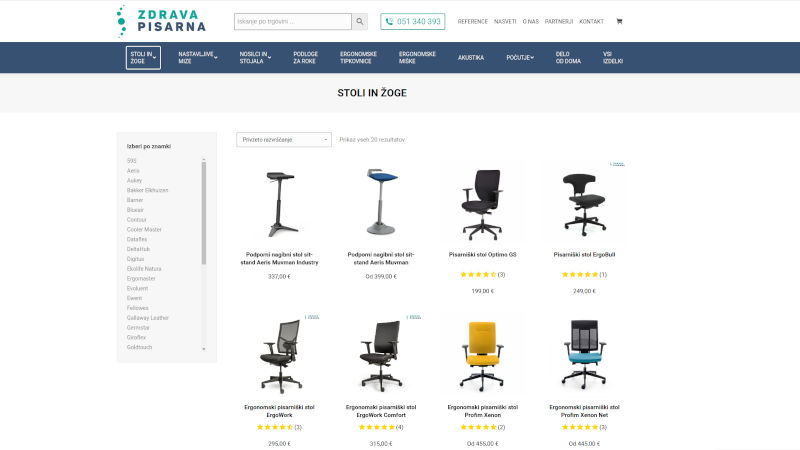 Gamification of the online shop
Gamification tool: Reward Dice, a gamified exit-intent popup that offers discounts for a direct sales boost and collects emails through a mini game of rolling the dice.
Purchase trigger #1: Store visitors didn't just get offered a discount, instead they had to roll the dice (up to 3 times) to win a discount. The sense of having won a discount in a game of chance (instead of it simply being offered to them) made it a lot more likely for the visitors to actually use the discount for a purchase.
Purchase trigger #2: The 1st roll of the dice rewarded a low discount (3-5%), the 2nd roll rewarded a medium discount (5-7%), and the 3rd roll rewarded the highest discount (7-10%), gradually increasing the perceived significance of the discount won.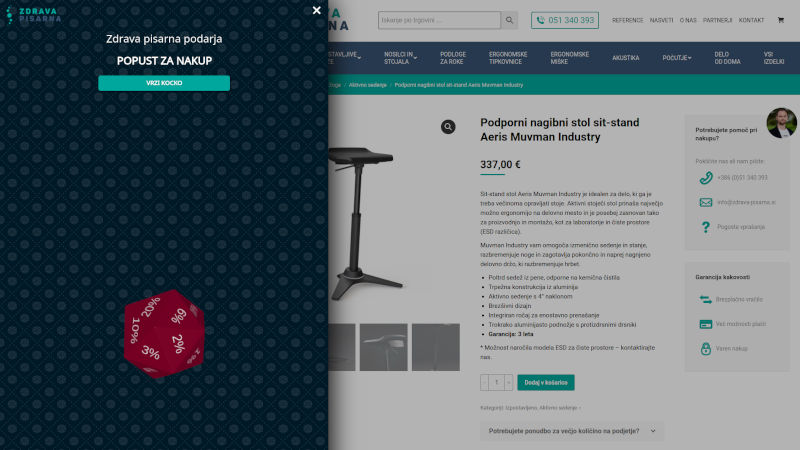 Lead generation (emails collected)
Period: august 2021
Popup used before the case study (the popup invited the visitors to sign up for a free home office ergonomics webinar):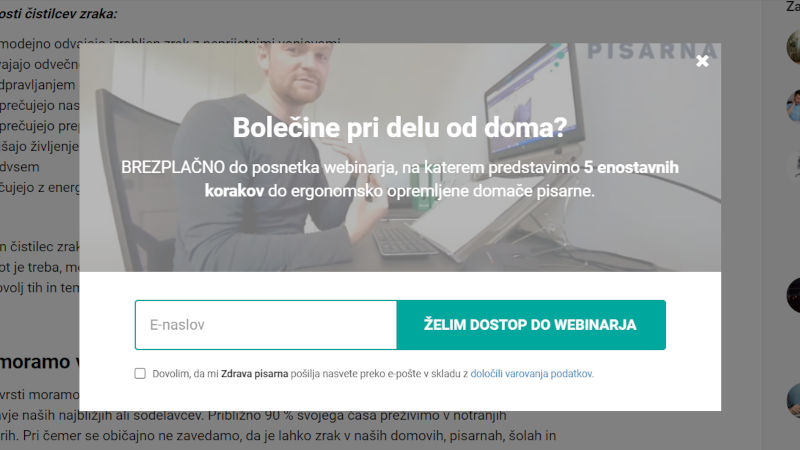 Email signup conversion rate before the case study:

Reward Dice email signup rate:

Direct sales
IMPORTANT: Discounts offered through Reward Dice were NOT offered to all visitors! The Dice was displayed only when exit-intent was detected for the visitors that would have left the store anyway.
Period: august 2021
Sum of purchases made with Reward Dice discount codes: 2.035,51€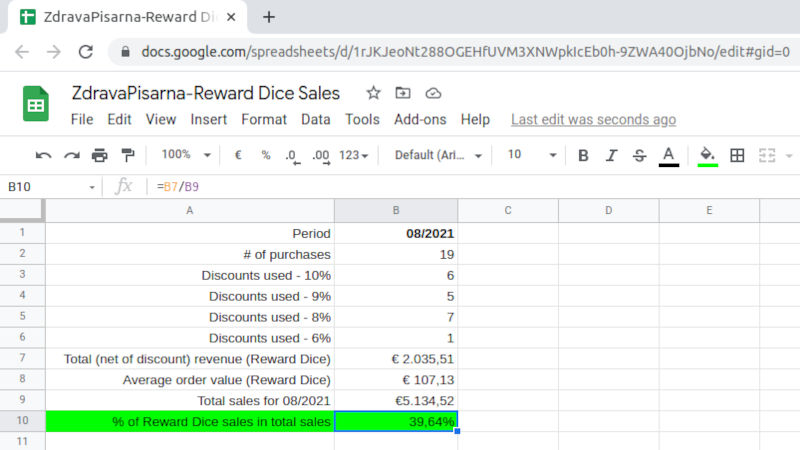 BEYOND AWESOME result: Percentage of total monthly sales made with Reward Dice: 39,64%!
Further benefits
This case study only covered email conversions and direct sales made with a gamified exit-intent popup.
The sales can be further increased by monetizing the leads generated, but those sales will depend exclusivelly on the store's email marketing automation setup.
Because those will vary from store to store significantly (and will most likely not depend on gamification), we excluded those sales from this case study.
Summary
In this gamification ecommerce case study our gamified exit-intent popup was able to:
1. Generate 10 times as many email addresses when compared to a classic "content marketing" popup.
2. Boost sales by almost +40%, an impressive result by any standard.
If you are a shop owner yourself, you can sign up for a Reward Dice account right away (includes a "branded" FOREVER FREE plan you can use to test things out).